Ilona Kooistra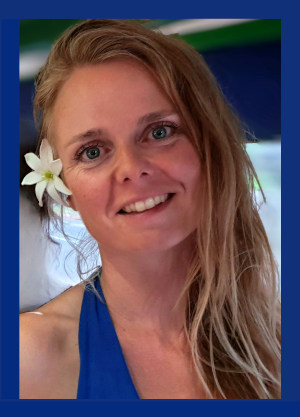 In 2018 I left the Netherlands together with my husband and dogs on our sailing catamaran ZwerfCat to the South Pacific. Currently we're sailing around in French Polynesia. I Love honesty, nature, animals, photography, uninhabited islands, science, globalists, environmentalists and much more.
I'm born in the Netherlands when the average CO2 was about 336 ppm.
Author, Publisher, Private pilot, ocean sailor, scuba diver, horse trainer, airplane builder (PH-DIY) and I'm learning to surf.

Contact/Accounts
| | | |
| --- | --- | --- |
| E-mail | spam@bait.void | This is via our private server. See my PGP-key for enhanced security |
| Matrix | @ilona:matrix.thefloatinglab.world | Matrix is a great decentralized messaging system, compatible with Signal, Whatsapp, Telegram, etc. |
| YouTube | YouTube channel | YouTube channel |
| Pixelfed | Pixelfed channel | Pixelfed is a decentralized "Instagram alike" picture sharing system. |
| Peertube | Peertube channel | Peertube is a decentralized Youtube alternative. |
My Websites
V-card, contact information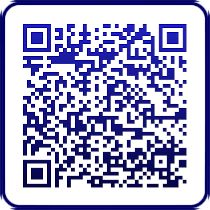 Scan or click this vcard to import me into your contacts list
My PGP-key
My PGP key is:

-----BEGIN PGP PUBLIC KEY BLOCK-----

xjMEZLjBcxYJKwYBBAHaRw8BAQdA47OKjlTpfp+tZMUuQjNk+Zs4oXsv/DYQUT1C
BYJQZmzNKUlsb25hIEtvb2lzdHJhIDxtYWlsQGlsb25ha29vaXN0cmEud29ybGQ+
wokEExYIADEWIQQeVVK1ILSTVjkchXxoQBcVlfjRUwUCZLjBiwIbAwQLCQgHBRUI
CQoLBRYCAwEAAAoJEGhAFxWV+NFTvcAA/1tH4T6BkWg6SI08MaJqI6stihmNJEeB
+Cdl0STscjl8AQCj0aVcZcY1CMHdRvg5PjXEZZBUsgePyBfh5k6bKHImBs44BGS4
wXMSCisGAQQBl1UBBQEBB0AQWK3Qpm1DpxaE2cGRFNmXY6sGDcFDyiG7cqJe5H3C
EAMBCAfCeAQYFggAIBYhBB5VUrUgtJNWORyFfGhAFxWV+NFTBQJkuMGLAhsMAAoJ
EGhAFxWV+NFTgkIBAKjdqJW2/I6BfhbP519mdwcaXSMjnQhWbA7zZcqq2oq9AQDC
tQF/O50uGto+62xnRQKPgtEBJeeSjkW0j7q90HL3BQ==
=bSeA
-----END PGP PUBLIC KEY BLOCK-----